---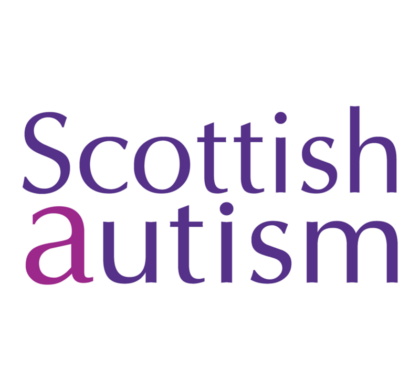 A new publication Autitude aimed at autistic individuals and their families across Scotland has just been launched in collaboration with Scottish Autism and autistic illustrator, Ash Loydon. Scottish Autism, Scotland's largest provider of autism-specific services and a leading authority and advocate for good autism practice, is publishing the new magazine with support from the Scottish Government's Winter Connections fund. Autitude features an 'eclectic mix' of...

Read More
The 3 Hanley Generations (Ken, Keith, Callum,)are raising funds for SAM RADIO by taking part in various cycling marathons (Tour De Forth, Pedal For Scotland etc)! This is their first year raising funds for SAM RADIO. You can support the boys, by donating via the link below! Here's recent photo updates from their marathon in Germany/Switzerland. https://www.justgiving.com/crowdfunding/3-hanley-generations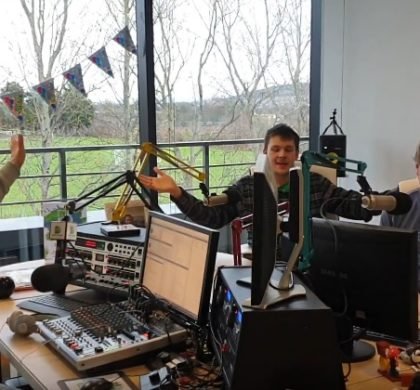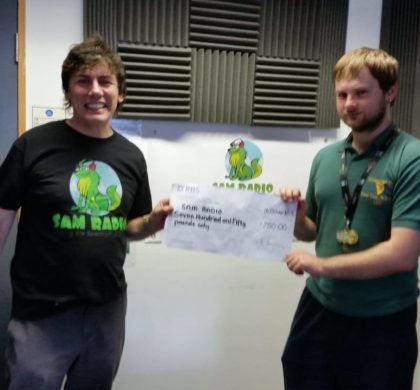 MASSIVE thanks to Cameron Fleming for raising a whopping £750 for SAM RADIO. He did an excellent charity run last month and money from that will be going into new equipment for our new studio!
SAM RADIO have recently been nominated for the Community Venture Award at this years Radio Forth Awards! We'd like to thank everyone that has taken time out to nominate us, we really appreciate it!
A HUGE Thank You to J.A Ceramics for sponsoring another four Sam Radio Shows including Christopher's Rock Show, Kieron and Nick's Enterbiz, Afternoon Anthems with Dylan and Alex in the afternoon. J.A Ceramics have sponsored The Sarah Lomax show for 2 years and we are so pleased that they will continue to support her and the other presenters. If you are a company and would...

Read More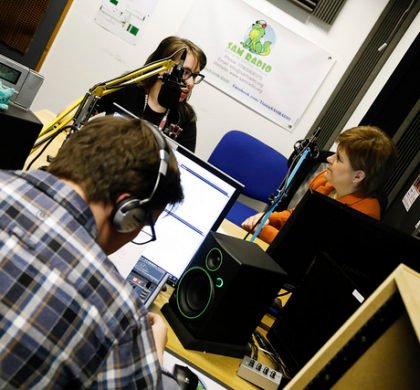 We'd like to take this opportunity to thank the following that have pledged money to SAM RADIO through our Crowd-Funder site. Catherine Lomax Barton Bank Moira Dickenson Gordon Dracup Sue Whisler Tim Jones Susan Margaret Owen Laura Andrew (+ those who wish to remain anonymous)
A clip made by STV 2, showing what this station means to presenters like Sarah Lomax, who is on the Autistic Spectrum.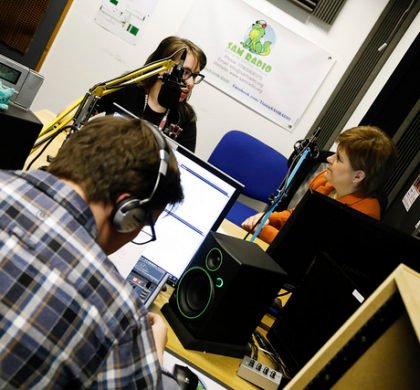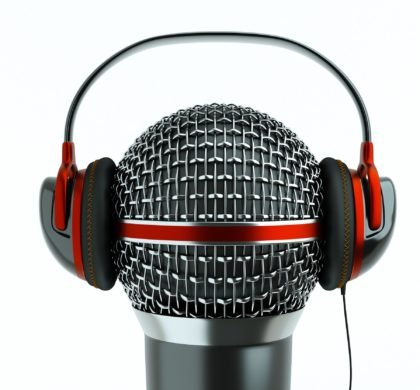 Adam Sturrock -a journalist on the autistic spectrum- came in to SAM RADIO and interviewed both Philip and Paul Ross, discussing about how the station came to life and what life is like for adults on the autistic spectrum. The interview was part of Sturrock's college project and can be heard in full below.
---